Procedure
Each year in spring before the next survey period a representative recruitment of new households to participate in the mobility panel takes place. This is to ensure a consistent proportion of new and repeating households in the sample.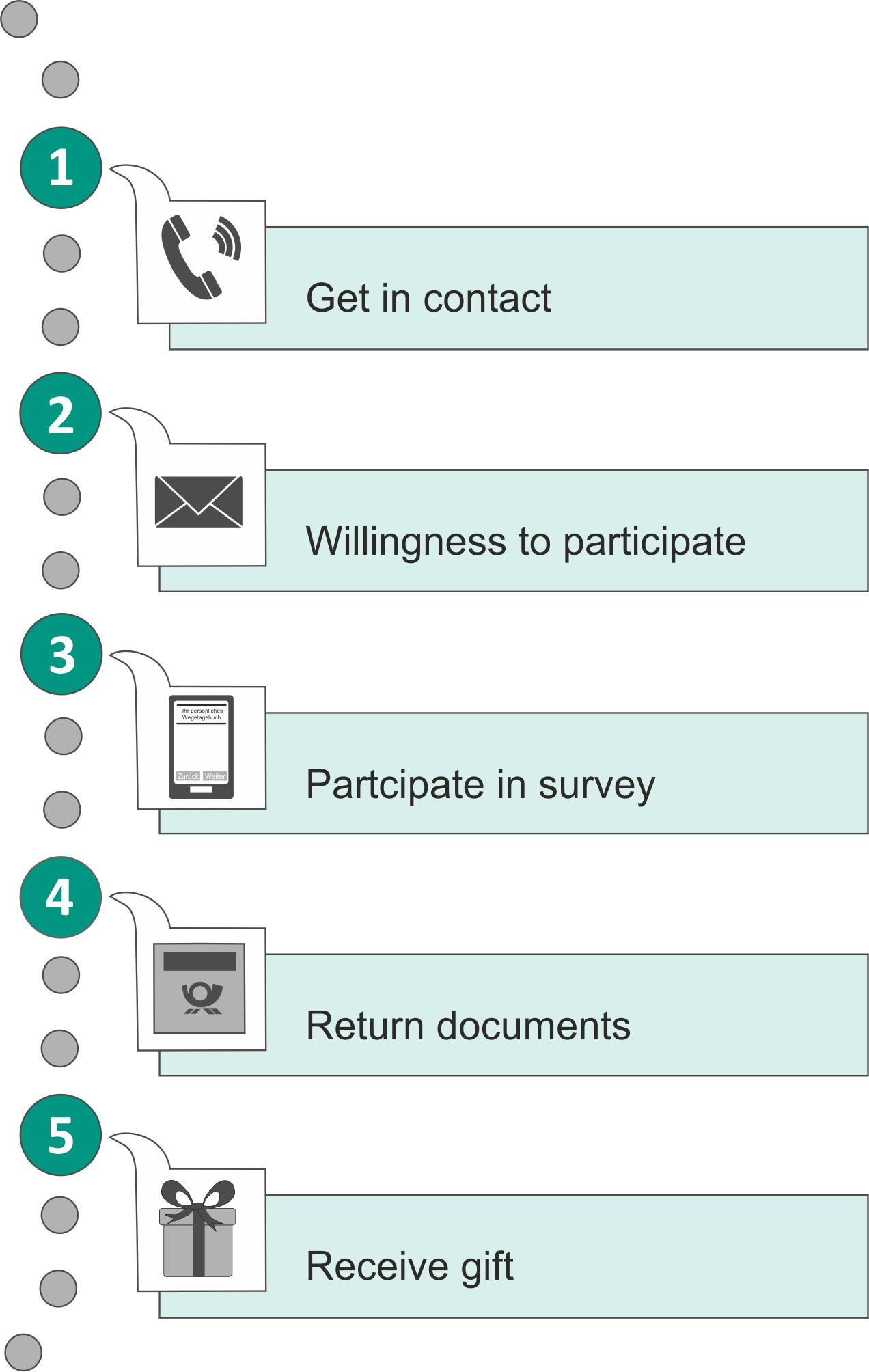 Survey about everyday mobility
First, potential participants are contacted by telephone. In this interview, the research project is presented to the households. Persons are contacted via fixed telephone line connection and via mobile phones.
Interested households will then receive further information on the study by mail. After confirmation of participation the participants receive the survey documents.
Participants can choose to fill in the survey questionnaires either online or in paper form. The online version of the questionnaire can be accessed from stationary devices such as desktop PCs or laptops as well as from mobile devices such as smartphones or tablets. Participants who have chosen the paper questionnaire send it back to the research institute in a postage-paid envelope after responding to the questions.
For their participation in the survey about everyday mobility, each household receives a lottery ticket for the "Aktion Mensch" lottery. For that, household members must give their written consent to the passing of their address to Aktion Mensch for the purpose of sending the lottery ticket.
Survey about car mileage and fuel consumption
This part of the Mobility Panel takes place in the following spring. For that, participants in the survey on everyday mobility who own a car are contacted in written form. They are asked to participate in this part of the Mobility Panel, too. After filling out the mileage diary, participants are asked to send it back to the research institute in a postage-paid envelope. For their support, participants of this survey also receive a present.